How to Upload an Image

Pictures are a valuable way to grab attention! Before you can put a picture on your website, you need to upload to the file server. Here's a quick to uploading pictures and other files to your website.
Go to EZ-FileManager
1. Login to EZ-NetTools. (If you need help, click here to learn about logging in)
2. Click the Construction Tools tab and choose EZ-FileManager.

Upload Your Picture File
1. Click Upload on the red bar at the top.

2. Click Browse (any of them will work).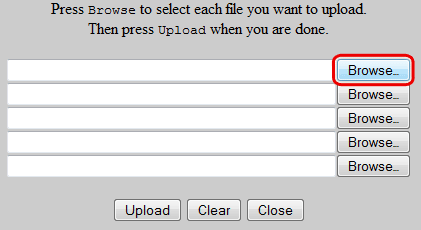 3. Find Your image and click Open.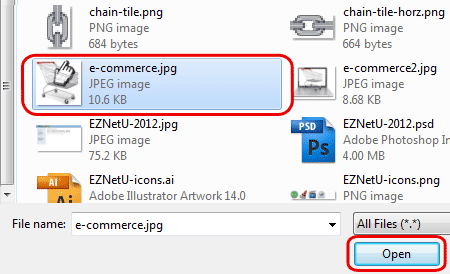 4. Click Upload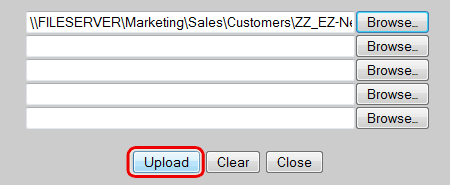 5. Click Close

You image is now uploaded to your website. You can use this graphic anywhere on your website. Learn how to Add a Graphic Block on a page.